Toy Fair 2018 Product Reveal #3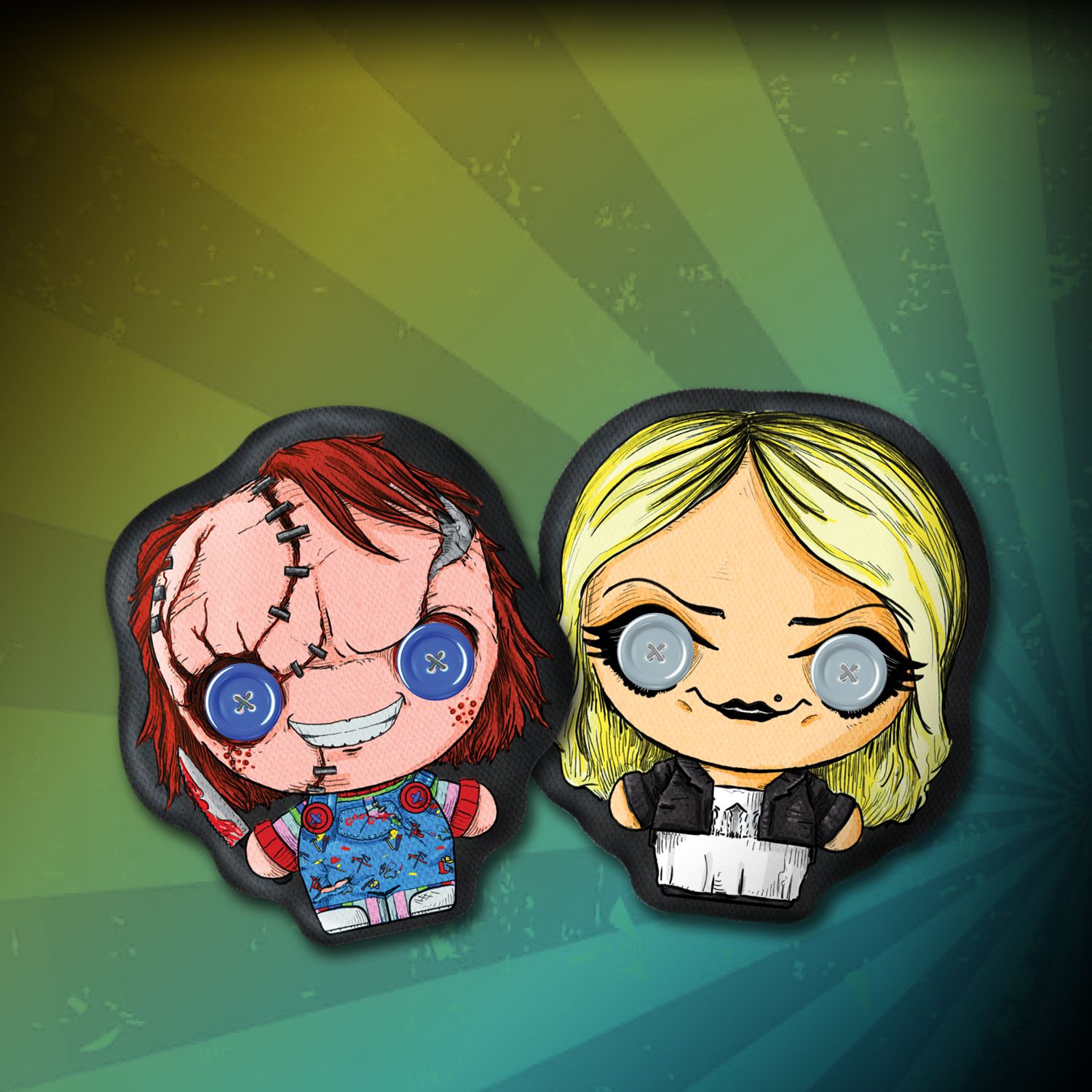 Toy Fair is creeping up on us pretty quickly! In a little over 2 weeks, we'll be displaying a wide variety of product from a number of our brands.
Here's a look at the third new product from our 2018 Toy Fair lineup!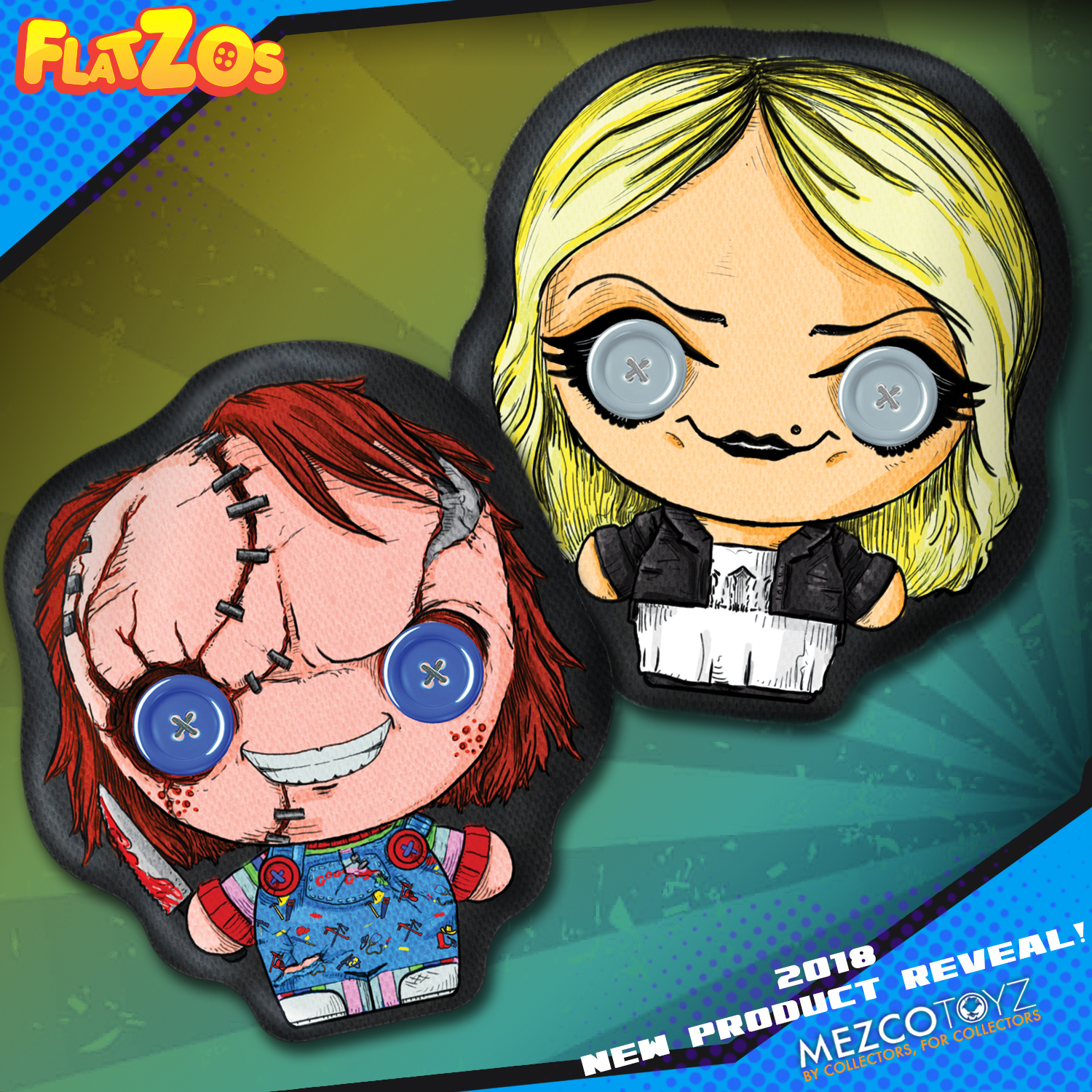 Mezco is proud to expand the Flatzos collection to include some fan favorites. Flatzos are a new kind of plush that are great for home decor, to rest your head, or just cuddle up with and watch a horror movie.
The perfect combination of huggable and evil, Chucky and Tiffany are a generous 12" tall and feature vibrant full color printing with oversized button eyes.
Be sure to watch our Toy Fair coverage and check back next week for another new product reveal!