PX Exclusive: Blue and Gray Ascending Knight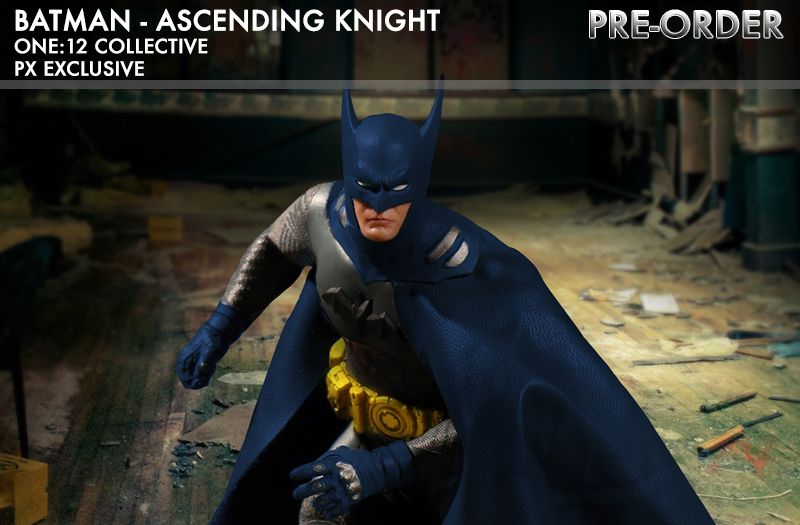 As described in our previous post about the figure, One:12 Collective Ascending Knight brings Batman's earliest look into the modern age with a bit of real world grittiness mixed in. The result is a figure that we're extremely excited to bring to collectors. We're equally as excited to announce our Previews World exclusive, the Blue and Gray Ascending Knight One:12 Collective Figure.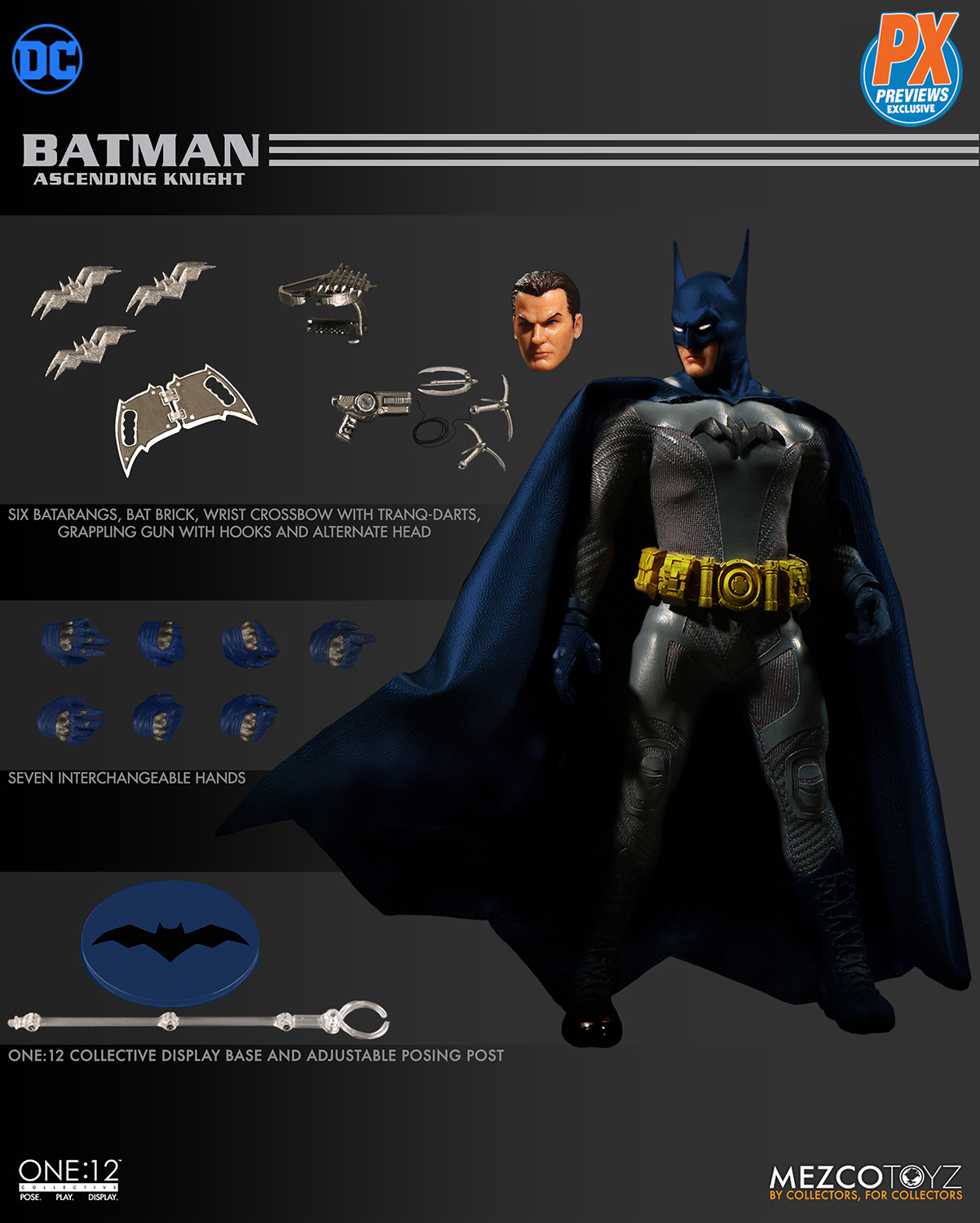 This version of Batman is presented in his classic blue and gray palette. The midnight blue cowl, cloak, gloves, and boots pays homage to the color scheme used on Batman throughout the years. Calling back the hero's beginning is what this figure represents so the classic colors are a perfect fit.
You can check out the Previews World Exclusive Blue and Gray Ascending Knight on their webpage here. You can also check out our previous Ascending Knight post giving viewers a behind-the-scenes look at the creative process, here.